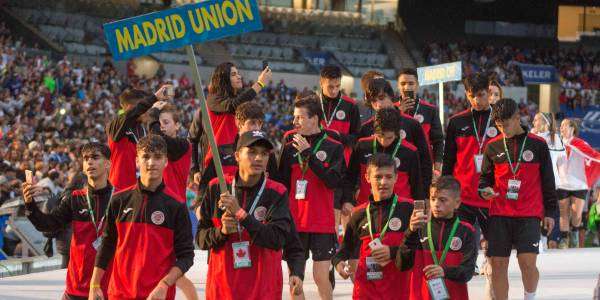 Second participation of Madrid Union, which have registered four boys' teams
This club that participated in the 2019 Donosti Cup showing a high level, is made by players from different clubs of Madrid. 
The Community of Madrid will be widely represented in the 2021 Donosti Cup. On this occasion, we are pleased to announce the registration of Madrid Union, a team made by players from different clubs from Madrid and that after their participation in the Donosti Cup in 2019, return to the tournament with four boys' teams in B16, B15, B14 and B12 categories.

The responsible for the expedition are Jorge Osuna and Antonio Carcaño and in total they will come with about 60 people and will stay in a hotel in the region of Bidasoa.

We welcome all of them and wish them good luck in the tournament.