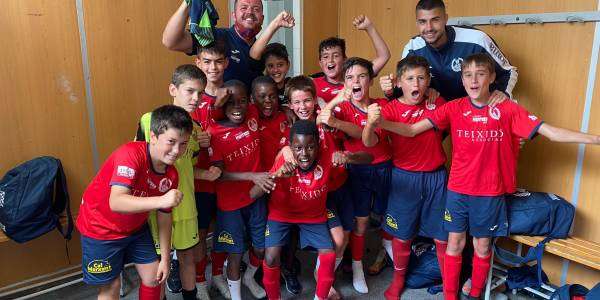 CF Balaguer, from Lleida, returns to the Donosti Cup
They will play with 2 B12 and a B10
CF Balaguer, that already played the Tournament in 1996, will return to the Donosti Cup 25 years later. Actually, this club from Lleida enrolls three teams: 2 B12 and a B10.

The CF Balaguer players, a historical club of Catalonia, have been waiting for a long time to be able to travel to the Donosti Cup and make more friends.

We are close to see each other and enjoy playing football!