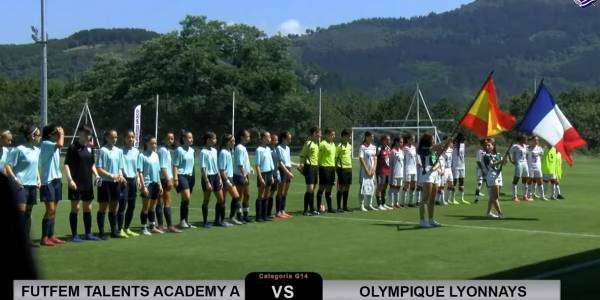 Working to broadcast in streaming more than 200 games of the next Donosti Cup
The organization is in touch with several companies to get to broadcast in live a significant number of matches of the 2021 Donosti Cup.
In the Donosti Cup, we have always tried to add all the technological advances that improve the quality of the tournament. The next step we want to take is the live broadcasting of an important number of matches of the next edition. 
More than 10 years ago, we incorporated the online results on the official website of the tournament and four years ago, we launched the Donosti Cup App, which has been very well received. Thanks to this App, you can follow the matches in live as the results are updated in real time. The app also allows you to see in live the line-ups, results, rankings, top scorers, etc.
In 2021, we want to take a new step improving the quality of the tournament and broadcast more than 200 matches in live. To this end, we are in touch with different companies that offer a wide range of solutions to get these broadcasts. Some of these companies use intelligent cameras and other more traditional systems. In the next few months, we will finish analyzing the different proposals and we will present the new broadcasting plan for this next edition.
This way, those family members and fans who cannot travel to San Sebastian, and fans of football in general, will be able to watch a significant number of matches in live through our TV channel.