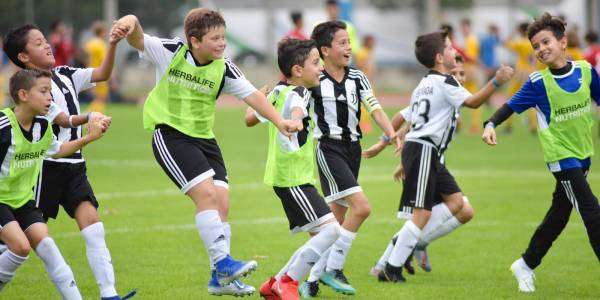 Four months to the 2021 Donosti Cup, news start to be more hopeful!
With four months to go until the beginning of the tournament, the health situation is starting to show signs of a slight improvement.
If everything goes well, exactly four months from now the 2021 Donosti Cup will begin.
In the last weeks, the sanitary situation is improving in most countries and this invites us to be moderately optimistic, although logically there is still a long match ahead.
The pace of vaccination is unequal around the world, but the most important thing is that in most countries the effects of the first vaccines are already being felt and infections in the elderly have dropped dramatically. Moreover, it is expected that in April the rate of vaccination will multiply, which will further reduce the number of infections.
From the Donosti Cup, we continue taking steps to celebrate the tournament on the planned dates and with the best guarantees.
This week, we have sent a formal request to the Basque Government including the security plan. 
The Basque Government itself has prepared a plan until June and if the accumulated incidence is below the 60 cases per 100,000 inhabitants, it considers the celebration of sporting events for different ages and an attendance of 60% in outdoor facilities with a maximum of 1,200 people. This means that if in July we are in those numbers, as it is expected, we can hold the tournament and the stands can be used for the games although with some restrictions and we would need to think about alternatives for the opening ceremony.
  
In the games, we will follow the protocols you already know because you are already applying them in your day to day (temperature taking, hand washing, no use of changing rooms, safety distance, etc.) and we will leave 15 minutes between each game so that teams do not coincide on the field.
 As for the ceremonies, we are looking for alternatives, as it does not seem that in July, we will be able to celebrate events with so many people. But we are considering different options, since we would like to do something, even if it is a testimonial event to celebrate the beginning of the tournament. 
In terms of services, we are thinking of setting up the dining room in several tents in the Fan Zone to better distribute the teams, to facilitate access and to be more ventilated.
 
The most important is that 4 months are still left for the celebration of the 2021 Donosti Cup and that, if the health situation keeps improving, we will work as hard as possible to offer you an attractive tournament while fulfilling with the safety standards set by the Basque Government.
We hope this information will be of interest to you and as you know, we are at your disposal to answer any questions you may have about any issue related to the tournament.