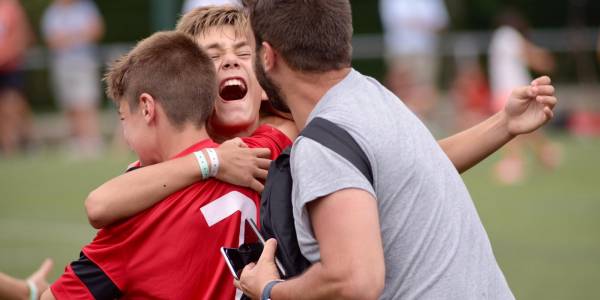 200 registered teams' barrier broken for the 2021 Donosti Cup!
In recent weeks, after the hopeful news for next summer, many new registrations have been received.
Throughout the month of December, many registration requests have been received to participate in the 2021 Donosti Cup. The latest news on vaccination plans and rapid tests are allowing us to look to the future with more optimism and this has encouraged more teams to make plans for next summer.
With less than three weeks to the end of the year, we are happy to announce that the 200-team barrier has already been broken; 203 teams have expressed their firm desire to participate in the next edition of the Donosti Cup. The 29th edition.
By countries, Spain leads the ranking with 104 teams, followed by the USA with 45 teams and France with 20.
In all three cases, most of the registered clubs have previously participated in the Donosti Cup, which is undoubtedly a source of pride for us.
We also want to outline that several Spanish clubs are going to get off in San Sebastian with very large delegations. This is the case of the Catalans SET 11, Futfem Talents Academy or Atletic Sant Just that have registered 22, 20 and 11 teams respectively, or the Madrid PA Team Soccer Academy that has registered 14 teams.
The rest of the registered countries are Italy, Portugal, Greece, England, Russia, Japan, Palestine, Chile, Mexico and Panama.
Interested teams from different countries
In recent weeks, numerous requests for information have also been received from teams of different nationalities. Many of them are European clubs, but there are also clubs from other continents, especially from Africa and Asia.
This is the case of the Olympique de Kinshasa from the Republic of Congo and the Jordan Knights from Jordan who have previously participated in the Donosti Cup, or the Aimz from Egypt, La Liga Academy from the United Arab Emirates, or the Beirut CD from Lebanon that could participate for the first time in 2021.
To all the clubs, not only to those registered but also to those interested, we would like to thank you from the heart for your confidence in the Donosti Cup.
In 2021 the illusion will be back!!