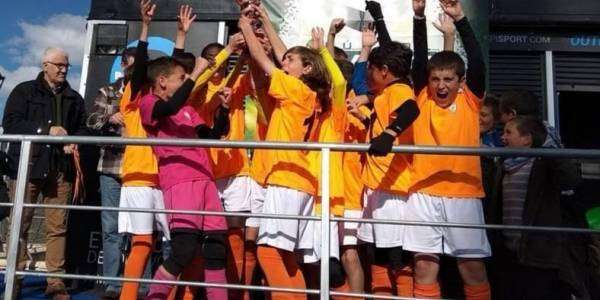 Even if the deadline of entries for teams needing accommodation is closed, we keep announcing new entries received on the last days.
On this occasion, we are glad to announce the participation of another School from Madrid, the Union Madrid Technical School.
They have already participated in different tournaments with very good results and they do an individual technical work with players from different clubs from Madrid.
This is going to be their first participation in the Donosti Cup and they are coming with 3 boys' teams: B15, B13 and B12 and with a group of more than 60 people.
From the Donosti Cup, we give them a warm welcome and we wish them good luck in the tournament.