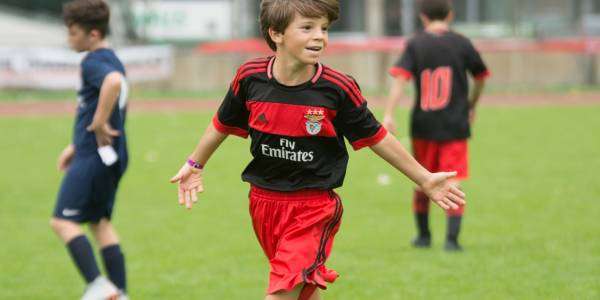 SL Benfica confirms their participation in the 2020 Donosti Cup with their B13 and G16 teams
The prestigious Portuguese club Sport Lisboa e Benfica, which has a big award list, will participate for the second consecutive year in the Donosti Cup.
Their first participation was in the year 1994 when they participated with their girls' team, and next time, was last year when they participated with their B11 and G16 teams. The two teams showed a great level although they failed to reach the finals of the tournament. The B11 reached the round of 16 and the G16, stayed at the gates of the grand final after losing the semifinal with Eibar in the penalty shootout.
After the positive experience of the last edition and with the aim of reaching some finals, this year, they will come back to the tournament with two teams: one boys' team that will play in the B13 category and another girls' team who will play in the G16 category.
We want to outline that SL Benfica is one of the football clubs with more members around the world, beating the barrier of 200,000 members, followed by FC Barcelona with 180,000.
From the organization, we want to thank them for choosing our tournament again and we welcome them in the 2020 Donosti Cup.