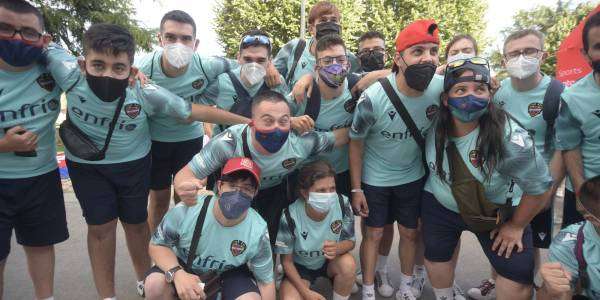 The Donosti Authentics Cup 2022 will be held from 3 to 6 July
After the success of the last edition, the Organization has set itself the goal of having teams from different nationalities.
The Donosti Cup 2021 was very special for many reasons but, above all, because the Donosti Authentics Cup was inaugurated, a tournament for teams formed by players with intellectual disabilities. This initiative was intended to give people with intellectual disabilities the opportunity to live an integral experience and raise awareness among the participants of the Donosti Cup about the importance of social inclusion and integration through sport. An open tournament in which mixed teams formed by people of the ID group can participate, regardless their age. 
In the last edition, 4 teams that usually participate in the Genuine League took part, such as Real Sociedad, which registered two teams, Eibar SD and Levante UD. 
The second edition will be held from 3 to 6 July. The arrival of teams is scheduled for Sunday, 3 July and the first round of matches will start on Monday, 4 July. That same day, in the evening, the participating teams of the Donosti Authentics Cup will live, together with the rest of the teams of the Donosti Cup, the most awaited moment of the week: the Opening Ceremony. The tournament will end on 5 July with the awarding ceremony to all the participating teams. On Wednesday, 6 July, the participating teams will return to their home towns.
From the organization we are very proud to have launched this inclusive project that further enriches the values promoted by the Donosti Cup.