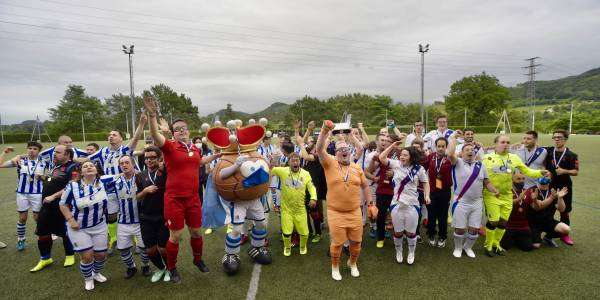 The second day of the Cup finishes with Authentics Cup's medal giving Ceremony
This inclusive football Cup's first edition has finished thanking all participants
The second day of the Tournament, together with more games and new experiences for all participants, it has also added new friends from all over the world to all the players. And to end the day, Donosti Cup's inclusive football's Cup, Authentics Cup, has finalized its first edition with the medal giving Ceremony.

In this first edition, UD Levante, SD Eibar and Real Sociedad (2 teams) have been the participants. Their players have had the chance to practice sport again, after a whole season out of the pitches.

After a two-day competition, all players have received their medal and the Director of the Tournament, Iñigo Olaizola, has also given a trophy to each team.