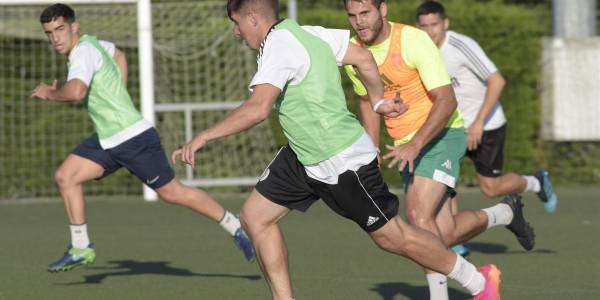 The first stage of the tournament finalizes with the traditional coach game
Play Offs at Donosti Cup start from tomorrow on
The classic coach game, by Santander, in Zubieta, has been the last game of the first stage of the Tournament where all teams have already played their league games. From tomorrow on, and both in the Champions League and Consolation Phase, start a very exciting Play Offs.

Also today, Dragones de Lavapies team, with immigrants and unemployers, that attends the Cup invited by Donosti Cup Foundation, has been received at the Government of Gipuzkoa.

Finally, also today the traditional pizza dinner has been served at the Cantinees of the Tournament both in Anoeta and Ficoba.