La Perla Thalassotherapy
La Perla Thalassotherapy Center is one of the symbols that the city of San Sebastian's Belle Époque still preserves. More than a century ago, Queen Maria Cristina established her vacation center here. Here she enjoyed the sea baths in a privileged environment, the bay of La Concha.
Nowadays, we are in front of one of the biggest urban centers of thalassotherapy in Europe, with a central location in the heart of the bay of La Concha. A place where seawater is the means to achieve true relaxation and fitness therapy. An integral wellness center where you can find physical sports, therapeutic, relaxation, and beauty programs.
La Perla is an essential experience for anyone who wants to know the reality and the benefits of the city of San Sebastian.
Pricing
Ticket to the Thalassotherapy Circuit (2 hours):
General: 33€  15% discount with Donosti Cup Card(28,05€)
Young(16 to 25 years old): 26€ 15% discount with Donosti Cup Card (22,1€)
Children (6 to 15 years old): 21€ 15% discount with Donosti Cup Card (17,85€)
Massages and individual treatments for health, relaxation, or beauty (ask for prices) 10% discount with the Donosti Cup Card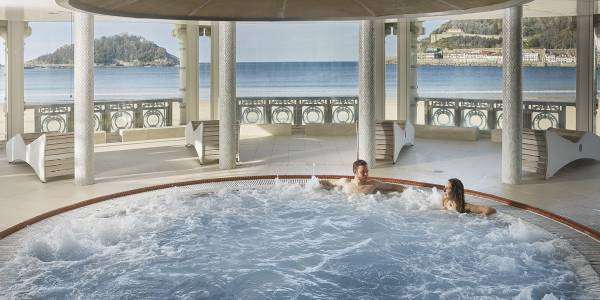 Chillida Leku
Chillida Leku is a unique museum, made in itself as a great work of art. In it, the fusion between art and nature occurs in a natural way. The sculptures are integrated into the landscape as if they had always been part of it. In the garden, beech, oak, and magnolia trees coexist with the monumental sculptures of steel and granite placed in perfect dialogue with the environment.
Pricing
General: 14€ 50% 50% discount with Donosti Cup Card (7€)
Youth (8-18 years old): 7€
Children (under 8 years old): 0€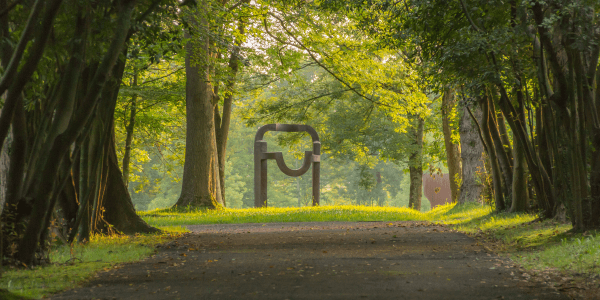 Geopark
A small territory wedged between the Cantabrian Sea and the Basque mountains, formed by the municipalities of DEBA, MUTRIKU, and ZUMAIA.
At first sight, it stands out for the harmony of the different shades of green of the pastures and forests that follow one another from the coastline to inland. But the real interest of this place lies in its entrails. Geology is the true protagonist of a landscape that holds the history of some of the most impressive episodes in the recent history of the earth.
The Basque Coast Geopark has been part of the European and Global Geoparks Network since 2010. In November 2015, Geoparkea has been declared a UNESCO Global Geopark, a designation that enhances the importance of geological sites and landscapes of exceptional value.
Pricing
Guided tours
Essential Flysch, boat trip to discover the great book of the Earth: 17€ (under 12 years old: 10€)
Seven Beaches, the cliffs of the black flysch from the sea: 13€ (under 12 years old: 8€)
The black flysch: 8€ (under 13 years old: 5€)
Zurriola surf school
In Zurriola Surf Eskola they have designed a different option to spend the day with friends, surfing on Zurriola Beach, in Donostia. They are experts in offering activities to large groups, covering the expectations and desires of customers.
This offer for groups, aimed at clubs participating in the Donosti Cup that are looking for an alternative that allows them to perform different activities during their stay in a different and fun way, will allow players to live the experience of surfing in one of the best beaches on our coast, in total safety and in an atmosphere full of adventure and fun. All this, under the supervision of its team of monitors, all of them with official qualifications issued by EHSF and FESURFING.
Pricing
1h30 session: 40€ 10% discount with Donosti Cup Card (36€). 
The price includes surfboards, wetsuits, use of changing rooms and showers, lockers, and accident and liability insurance coverage. Participants must bring a swimsuit and towel.
Surfing is more fun in a group, take the opportunity and learn to surf with your team!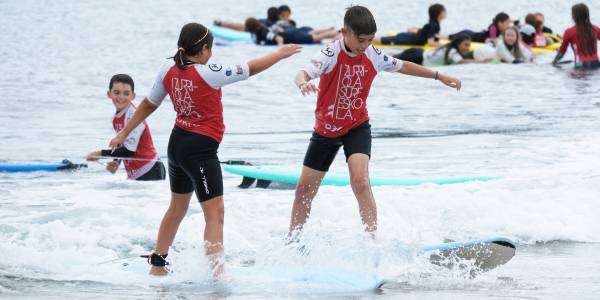 Donostia Laser Park
Looking for an exciting and adrenaline-filled indoor activity to enjoy during the Donosti Cup? Look no further! A game of Laser Tag is the perfect choice to live a unique battle experience with state-of-the-art infrared rays. You will enter a world of strategy and action, immersing yourself in a simulated battle. The 380m2 center is designed with captivating scenarios that will transport you to the jungle. Laser Tag games last 20 minutes, for a minimum of 6 and a maximum of 26 people. No previous experience is necessary to play, the only requirement is to be over 8 years old.
Pricing*
1 game: 9€/person
2 games: 16€/person
3 games: 21€/person
Discounts for teams and family members
15% discount for groups of up to 10 people
20% discount for groups of up to 16 people
25% discount for groups of up to 17 people
*From 1st to 12th July with Donosti Cup Card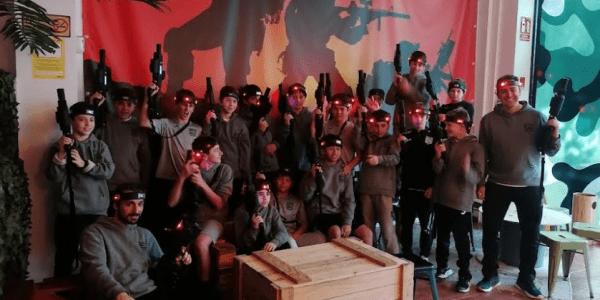 Free Surf School Donosti

One of the official Surf Eskolas of San Sebastian, is located on the beachfront, in the neighborhood of Sagues. With over 20 years of experience teaching surf courses at all levels, they are experts in providing an unparalleled experience.
Tournament participants have the opportunity to participate in a 90-minute surf course with qualified instructors. With classes available in English, Free Surf Eskola makes sure that each player feels comfortable and understands all the instructions. In addition, the material used is of the highest quality, which guarantees a safe and fun practice. Players can enjoy adequate changing rooms to change and store their belongings safely. And, of course, all students are covered by insurance for peace of mind.
Prices
1h30 session: 30€.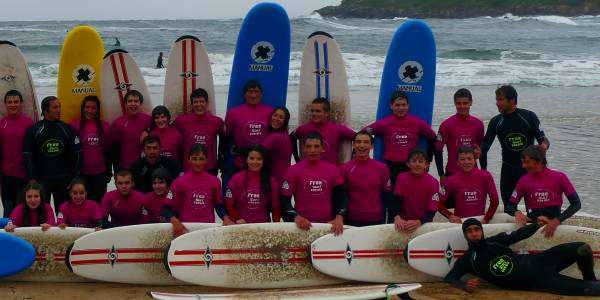 Euskadi Tourism of Novels
Unique guided tours based on literature through novel places. The visits of Pasaia (San Pedro and San Juan) are focused on two novels, by well-known authors such as Ibon Martín and Dolores Redondo. The Visit of Donostia is based on a dozen novels of the detective and thriller genre set in the city, as well as some films shot in the same. Adaptable to people who do not like reading and want a more standardized visit.
Pricing
Visit Pasaia: 18€ 
Visit Donostia: 16€ (12,1€ for groups of 20 people)
Visit Pasaia + boat tour of the bay (minimum 15 persons): 24,2€ (18,15€ for groups of 20 persons)
Consult other routes and private or premium guide services.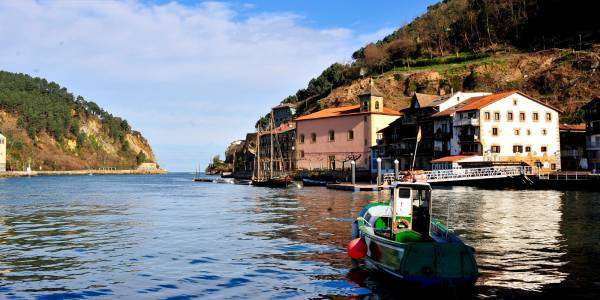 Eureka! Science Museum
An interactive museum dedicated to the popularization of science from a comprehensive and fun perspective. With more than 170 interactive modules divided into eight thematic rooms, this science museum offers visitors experimentation and entertainment in different areas. The Animalia room is a space for all audiences to see different ecosystems and the animals that inhabit them. A digital Planetarium with a varied billboard, designed for families and connoisseurs of astronomy. In addition, through Lego Education materials, the museum offers robotics and programming workshops. Finally, a playful space of simulations that transports visitors to the world of virtual reality. An attraction for families and young people.

Located in a natural environment near the Miramon Technology Park, just 15 minutes from the center of Donostia/San Sebastian, Eureka! Zientzia Museoa has all the necessary services to ensure a pleasant visit. In addition to ample free parking, it is well connected by public transport. It also has a cafeteria-bar area where food services are available and accessibility is fully guaranteed.
Pricing
Museum ticket: 10€ 30% discount with Donosti Cup Card (7€)
Museum ticket + Planetarium: 12,5€ 32% discount with Donosti Cup Card (8,5€)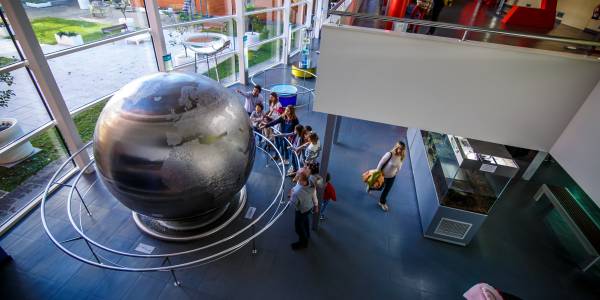 Mimo. Bite the Experience
Mimo Bite the Experience is among the 10 best cooking schools in the world according to National Geographic. It is a space designed for the enjoyment of gastronomy and the dissemination of Basque culture. A wide range of activities can be carried out in this school, from fun cooking classes to dinners and private events. Any activity in which chefs can share their passion for Basque cuisine! In addition, all Donosticup participants and attendees can benefit from a 5% discount by using the coupon DONOSTICUP2023.
Oferta