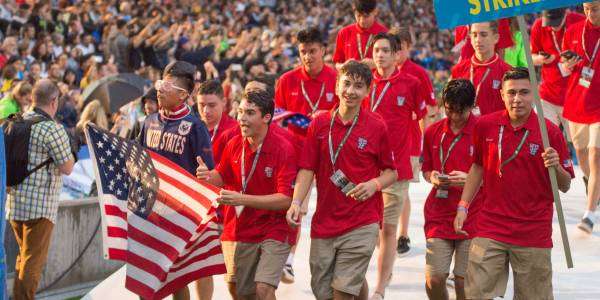 More than 50 teams from the USA are already registered for the 2022 Donosti Cup
The United States will once again have a very important presence in the Donosti Cup 2022
As usual, the clubs from the United States are being the earliest to register for the Donosti Cup. At the moment there are already 52 teams from this country that have confirmed their participation in the 30th anniversary of the tournament and it is expected that in the coming weeks this figure will continue to grow given the number of clubs that have shown their interest in participating in the next edition. The highest number of teams from the USA was in 2019, when a total of 68 teams from the USA took part, and it is expected that this figure could be beaten in 2022.
Many of the registered clubs have already participated in the Donosti Cup, although other clubs will participate for the first time.

As historical clubs we can highlight Wisconsin International, who have already participated 12 times, Statik FC, who have participated 5 times, GYS USA, Team ISL and Northshore, who have participated 4 times each, and Inspire Soccer, Orlando City and San Diego SC who will participate for the second time in the tournament. As clubs that will debut next year in the Donosti Cup we can mention Encinitas Express, Albion, SF Elite or Badgerland All Stars.

From the organization we want to give a warm welcome to all of them!