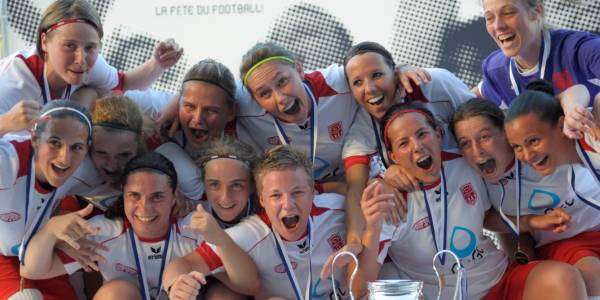 The 2021 Donosti Cup will have two new categories: G25 and B25
This initiative is intended to allow players who have participated in different editions of the tournament to continue enjoying the Donosti Cup til they are 25 years old.
Answering to the questions received in recent months, we have decided to extend the age to participate in the Donosti Cup til 25 years old. We are grateful to see that players who have been able to participate in different editions of the tournament want to continue playing. So, for this reason, we want to try this year with these two new categories born with a vocation of continuity. 
We know that many players change clubs when they finish their formative stage but we know that senior male and female teams are getting younger and, in that sense, it could be a good option for them to finish the season participating in a tournament like the Donosti Cup.
We also believe that it could be an interesting option for the university teams that, especially the foreign ones, have the habit of doing a year-end trip. We are sure that San Sebastian and the Donosti Cup could be a very attractive destination for any team.
Both categories will be 11-a-side and 3 players older than 25 years old will be allowed.
Girls older than 30 years old and boys older than 35 will be able to participate in the "2021 Donosti Masters Cup", which this year will have also a new category, the Plus50.