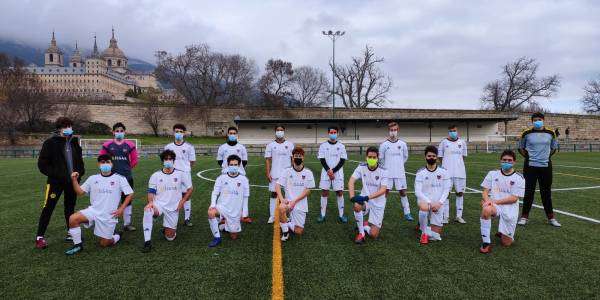 ADC Castilla will not miss its date with the Donosti Cup!
The Madrid club from San Lorenzo de Escorial is the fourth Spanish club that has participated in more editions of the Donosti Cup. This will be its 17th edition.
In the last weeks, the interest of Spanish teams to participate in the 2021 Donosti Cup has grown a lot. Most of these clubs, moreover, have already participated in previous editions so they know the tournament very well. 
This is the case of ADC Castilla, a club from San Lorenzo del Escorial founded in 1988. They have teams in all the boy's categories from U9 to senior, and for the last two years they have also a girls' team in the children's category. 
They have very clear objectives: "our players are not only formed within a sporting and healthy environment, but as complete people, understanding the most fundamental values of a team, friendship, commitment and respect. Although the spirit is to gather efforts to develop all these values, the "ball" is the axis on which all our activity revolves around".
This club from Madrid began its journey in the Donosti Cup in 2000. Three years later, in 2003, they repeated their participation and since 2005 they have not missed their appointment with the Donosti Cup every summer.
They usually participate in the tournament with a boys' team in the B16 category. However, this year their intention is to participate also with a B19 team.
The person in charge of this magnificent expedition is Miguel Angel. He is considered a member of the family by the organization of the tournament. In 2013, we honored him at the closing gala of the tournament for the 25th anniversary of their club. For Miguel Ángel, participating in the Donosti Cup "means that his players will live one of the best weeks that will last in their memories throughout their lives".
The Donosti Cup gives them a warm welcome and wish them good luck in the tournament.