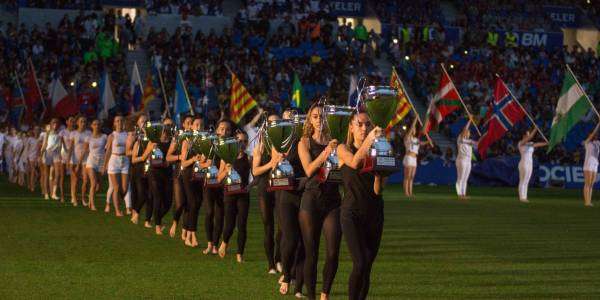 Donosti Cup will celebrate next year its 30th anniversary!!!
San Sebastian will welcome the 30th anniversary of the Donosti Cup from 3rd to 9th July 2022. An appointment that will gather again hundreds of teams from different nationalities. Entries' deadline will start next 15th September
Once the 29th edition is over and with the satisfaction of getting over a very complicated challenge, we are going on vacation until next 1st September to recover energies and come back with restored energies and a wonderful challenge in sight: the celebration of the 30th anniversary of the Donosti Cup.
The first edition held in 1992 had 32 teams participating. Since then, more than 15,000 teams from 60 different countries have participated in this tournament that became one of the biggest in Europe.
The 30th edition will be from 3rd to 9th July. Games will start on Monday 4th July and the finals will be on Friday 8th and on Saturday 9th July.
On the website, you can already check the categories, the activities program and the different kinds of accommodation. From 10th September we will post accommodation prices and on 15th of the same month, entries' deadline will be officially open.
The tournament will have 15 categories in all, 9 for boys and 6 for girls, and the 2nd edition of the "Donosti Authentics Cup", the tournament for inclusive football teams, will be also held.
The Donosti Cup wish you happy holidays and we will be back at your disposal from 1st September.
See you soon!