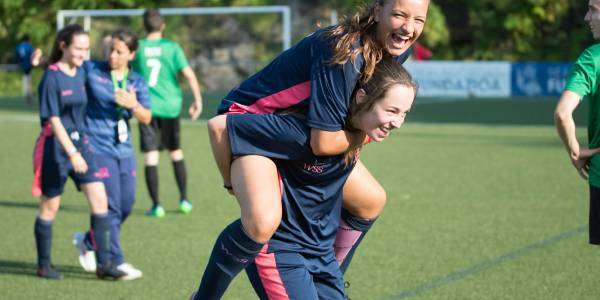 The Catalan girls' club Women's Soccer School confirm their participation in the 2021 Donosti Cup with four teams
This will be the third participation of this Catalan club that works in favor of women's football
Girls' football continues to grow in the Donosti Cup 2021. On this occasion, we are pleased to announce the participation of the Catalan club Women's Soccer School Barcelona, a club dedicated body and soul to the promotion of women's football.
The Women's Soccer School Barcelona was born five years ago with the purpose of joining women and sport. Their work program is aimed at players who already have high technical and coordination skills. Coaches work with the players so that their individual improvement contributes to the improvement of the group, from a game, conditional and emotional point of view. 
WSS Football program teams participate in the Catalan Football Federation league, as well as in different tournaments throughout the season. The club promotes values such as respect, companionship, responsibility, effort, commitment and humility. Next year, they intend to have a futsal team.
Their first participation in the Donosti Cup was in 2017 and the year after, they came back again. This will therefore be their third participation in the tournament and they will come with their G19, G17, G14 and G12 teams.
From the Donosti Cup, we give them a warm welcome and wish them good luck in the tournament.