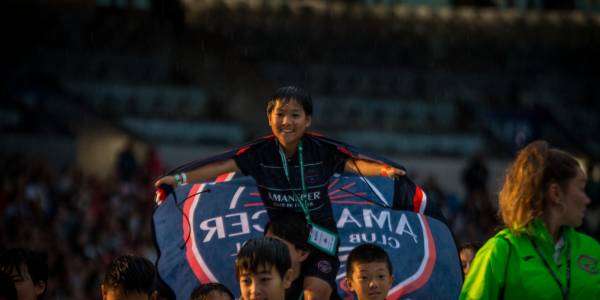 Relevant information for the Opening Ceremony
The Opening Ceremony will be held today at 21:30 at the Reale Arena stadium
AUDIENCE

Today at 20:30 gates 1, 2, 19 and 20 of the main stand will be opened for access to the Opening Ceremony. At the entrance, the ticket with the QR code will be required to access the stadium or the Supporter accreditation.
Those who have purchased a Real Sociedad membership ticket must present their membership card along with the ticket.
Tickets will not be numbered, so the order of entry will be respected for the allocation of seats. If the lower ring is full, the doors to the upper ring of the main stand will be opened. 
PARTICIPATING TEAMS ATTENDING THE EVENT

The players and coaches attending the Opening Ceremony will be able to enter the stadium from 20:30 at gates 9, 10, 11 and 12 of the Reale Arena.
At the entrance, players must show their tournament wristband and player accreditation, and coaches must show their coach accreditation.
It is recommended to attend the whole team at the same time in order to be able to watch the event together.
PARTICIPATING TEAMS PARTICIPATING IN THE PARADE

Teams marching in the parade will have to be at the following places and times depending on their origin:
Foreign teams: From 20:30 in the south parking lot of the stadium.
National teams: From 20:30 at the main gate of the Mini Estadio de Anoeta.
Local teams: From 21:00 at the Mini Estadio gate in front of the Paco Yoldi sports center.
It is essential to wear the orange wristband given at the age control to participate in the parade.
For those teams with food contracted for the velodrome, a picnic will be provided at the above mentioned points. For this, it will be necessary to bring the ticket of the canteen.