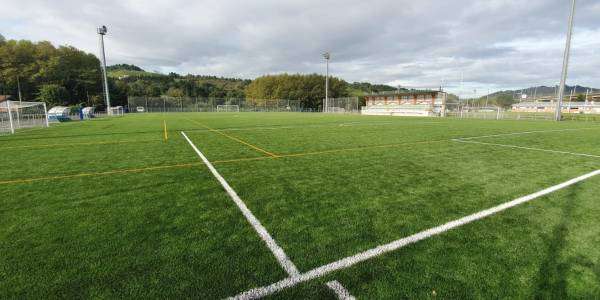 The Donosti Cup will have 6 new artificial grass fields in the next edition
One of them is in San Sebastián, Martutene field, and the rest in nearby towns: Rentería, Irún, Fuenterrabía, Orio and Zarauz. 
In all tournaments we like to have the best possible facilities. And it has been a coincidence that in recent months in the surroundings of San Sebastián the turf of 6 fields that we usually use during the Donosti Cup has been updated.
This is the case of the Martutene field in San Sebastián and Fuenterrabía, Irún-Ventas, Orio, Zarauz and Fandería-Renteria fields.
Most of these fields are already finished and are being used, and two of them, Irún-Ventas and Orio, are about to be finished. 
In the 2019 Donosti Cup, 5 new fields were released (Ordizia, Azpeitia, Beasain, Lazkao and Alegría), and in the 2021 Donosti Cup we will be delighted to release another 6 new fields. 
Each time the technical level of the teams is better and without a doubt being able to play their matches on good artificial grass fields will allow us to enjoy as much as possible football.