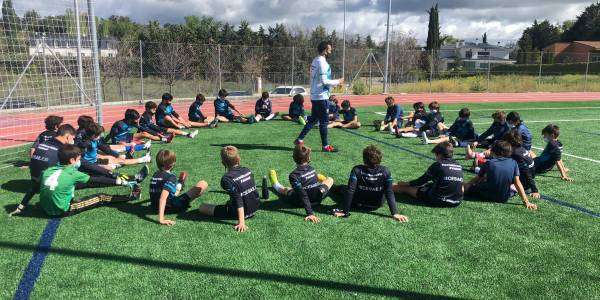 QMB Sports attends Donosti Cup for the first time with 4 teams
The Academy enrolls two 11-a-side teams (B14 & B13) and two 8-a-side teams (B12 & B11)
New announcement of a club attending Donosti Cup 2021. QMB Sports Academy, coming from Madrid, will attend the Tournament for the first time with two 11-a-side teams (B14 & B13) and two 8-a-side teams (B12 & B11).
QMB Sports, with a good team of professionals with large experience in sports and soccer, definitely believes in the integral development of the human being. 
Taking part in the Tournament will be a good opportunity for the players to show all the knowledge acquired during the season.
From the Donosti Cup we want to give them a warm welcome and wish a happy Tournament.