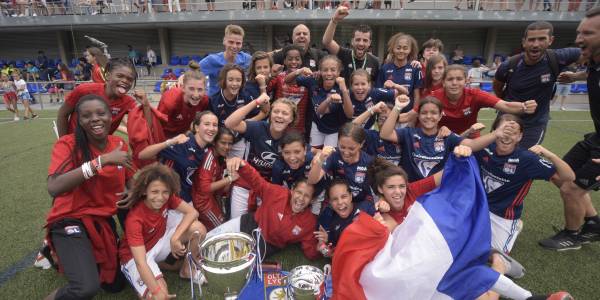 Olympique de Lyon confirms their participation in the 2021 Donosti Cup
Olympique de Lyon are a reference in girls' football worldwide. 
In 1970, the girls' section of Lyon FC was founded, and in 2004, after its integration into the Olympique de Lyon their sporting successes made this club to become the most successful European club. In their record, they have no less than 14 Leagues, 9 European Cups, 7 Champions League and 1 World Championship.
This will be their third participation in the Donosti Cup. In their first participation, in 2018, the G12 team reached the semifinals and the G14 team the big final, but they lost against Osasuna and had to settle for the runner-up position. The year after, in 2019, they gave a very good image again and this time they got their first title in the Donosti Cup. It was again the G14 team, they were proclaimed champions of the tournament after beating the Catalan team Futfem Talent in the final. The G12 team also won the title of champion in the Playoff B final . In 2021, they will participate again with two teams and they will surely delight the public with their good game once again. 
The Donosti Cup's commitment with the girls' football continues for another year and we hope to beat the number of 120 girl's teams participating in the tournament once again.