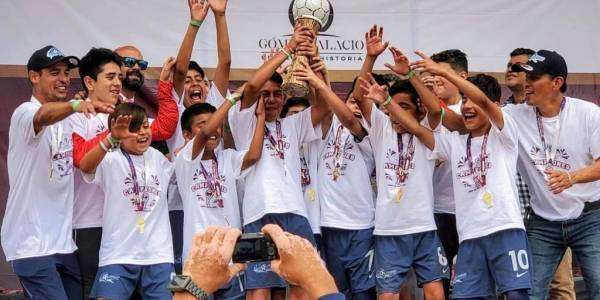 The "Apple Cup Mexico" Tournament chooses the Donosti Cup once again to reward their champions
The 4th edition of this tournament will be held from March 12 to 15 in the city of Gómez Palacio Durango (Mexico) and it is open to B10 and B12 teams.
The International Youth Football Tournament "Apple Cup Mexico" has already dates and headquarters for their 4th edition: from March 12 to 15 in the Mexican city of Gómez Palacio Durango.
The founder and director of the tournament, Diego Mejía, participated in many editions of the Donosti Cup, first as a player with the Chelona Academy of El Salvador and later as a coach of different teams. As a result of this relationship, the idea of giving a very special prize to the winners of the Mexican tournament came up: participating in the Donosti Cup with all payments paid by the promoters of the "Apple Cup Mexico".
Thanks to this agreement, the winners of the 1st edition (Pumas USA and Independiente Chihuahua) and of the 2nd edition (All Stars, Instituto Patria, Independiente Chihuahua and Olimpia) have already participated in the Donosti Cup.
The winners of the 3rd edition were Red Blacks from Monterrey and Playas Elementary from Tijuana, but they did not participate in the Donosti Cup as the tournament was canceled due to Covid-19. For this reason, they will participate in the 2021 Donosti Cup together with the winners of the 4th edition.
From the Donosti Cup we encourage all teams to participate in the "2021 Apple Cup Mexico"!