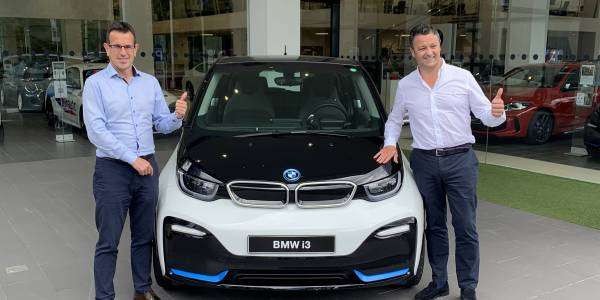 BMW, official vehicle of the next Donosti Cup.
The agreement endorses the tournament's commitment to sustainability
BMW Lurauto will lend up to five BMW i3 electric vehicles for the use of the organisation during the Donosti Cup, to be held this year from the 4th to the 10th of July. The agreement was signed by Luis Miguel García, manager of BMW Lurauto and Iñigo Olaizola, director of the Donosti Cup.

With this agreement, the Donosti Cup continues with its definitive commitment to sustainability, with the use of electric vehicles that significantly reduce environmental pollution.

From Donosti Cup we celebrate the agreement with BMW Lurauto.