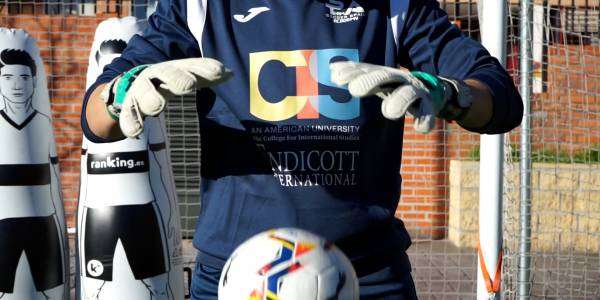 Study a university degree and practice your favourite sport at the highest level!
Up to 12 Elite Talent scholarships will be awarded among the participants of the Donosti Cup, so don't miss them out!
CIS University, the American university in Madrid.
At CIS University we are committed to sport and quality university education, so we want to help you get a scholarship that will help you combine your favourite sport with a practical and international education.  
We are an American university located in the centre of Madrid offering accredited degrees in Business, Communication, Marketing and International Relations. We are committed to helping high-performance athletes obtain a university degree through a hybrid model of academic and sporting development.
Want to know more? Pre-register for one of our scholarships and find out how we can help you.
 
I want an ELITE TALENT Scholarship

Get to know our Elite Soccer University programme (see video here)