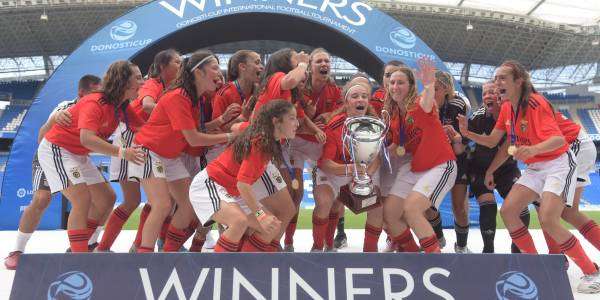 More than 120 teams register for the Donosti Cup 2023 in the first week!
The Encinitas Express, from the USA, has been the first club to register for the next edition.
The registrations for the Donosti Cup 2023 have started at a good pace. In just one week the number of 120 teams has already been surpassed. As usual, Spain, USA and France have been the early bird countries although registrations have also been received from Andorra, Chile, Mexico and Canada.
The first club to officially register for the Donosti Cup 2023 has been the Encinitas Express, which already participated in the last edition. More than 20 teams from the USA have already confirmed their participation, which confirms the interest generated by the Donosti Cup in this country. From Spain, more than 60 teams have already registered, which is the best start in recent years. And from France more than 10 teams have confirmed their participation. From Chile, Austral will be participating again, from Mexico, Big Talent, and from Canada, the Wave VI.
In this first week we have also received many requests for information from countries such as Italy, Belgium, Portugal, Sweden, Poland, Lebanon, Japan and Colombia.
To all the registered clubs we give a warm welcome to the Donosti Cup 2023, and to the interested clubs we encourage you to participate in the next edition of our tournament.