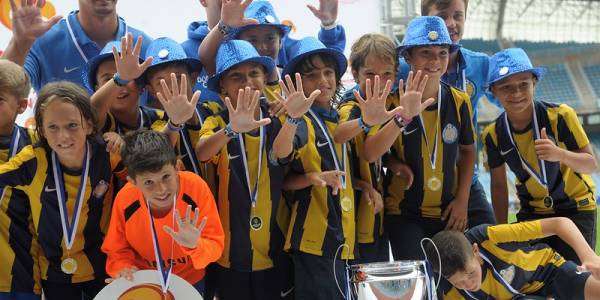 Atletic Sant Just, another club with a brilliant past in the Donosti Cup, confirm their participation in the next edition
The Catalan club from Sant Just Desvern is the tenth Spanish club that has participated in more editions of the Donosti Cup. This will be their 11th edition.
As we announced a few days ago, last month we have received numerous requests from Spanish teams to participate in the Donosti Cup 2021. Many of them are already veterans and regulars in our tournament every summer. 
Another example is the Atletic Sant Just club, born in 2010. In 2009, a group of families accepted the invitation of the prestigious international tournament held every summer in Sweden and they created the spark that would become the Atletic Sant Just club a few months later.
This Catalan club was born with the purpose to allow that any child of Sant Just Desvern could play football in his town no matter the level, with a clear proposal to match training and competition, developing sporting values in a familiar and close environment.
Their overall objective: "is to create an inclusive, open and plural school, showing absolute transparency in management, training people and athletes. A modern and leading school". In terms of sporting objectives: "To teach and understand soccer with the same methodology regardless age, with individualized monitoring with the intention of seeking progression and improvement both individually and as a group".
This Catalan club began their journey in the Donosti Cup the same year of their foundation, in 2010. And since then, they have not missed their appointment every summer with the Donosti Cup.
In addition, they are one of the national clubs that bring more teams to the tournament. Every summer, they get around 10-12 teams to the tournament, from 10 to 18 years, about 200 people including players, coaches and responsible.
The person in charge of this magnificent expedition is Carlos Cebrián, their sports director. The organization of the tournament already considers him also a member of the family.
The Donosti Cup gives them a warm welcome and wish them good luck in the tournament.