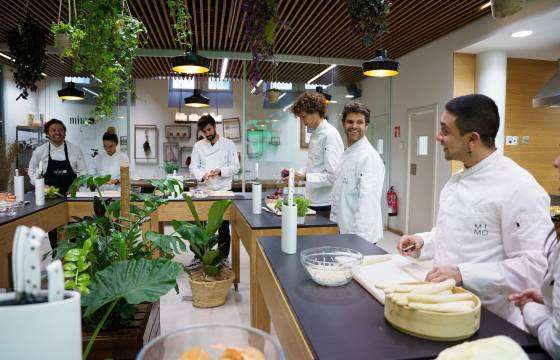 Mimo
San Sebastián cannot be understood without its gastronomy. Mimo Bite the experience is the best place to discover it, a space designed to share our passion for Basque and Modern cuisine. We offer daily cooking classes and all the attendants of the Donosticup have a 5% off on all of them, applying the coupon code DONOSTICUP5 on our web mimo.eus
La Perla
Located in a privileged area of Donostia-San Sebastián, overlooking the bay of La Concha, La Perla restaurant, its cafeteria and three terraces make up a unique gastronomic proposal. La Perla has three terraces with privileged location and views, a unique space in the city where you can eat or drink something next to the iconic railing of La Concha. The Terraza Igueldo, an ideal oasis to disconnect, have a relaxing drink and contemplate the sunsets over the bay, the Terraza Santa Clara, where you can have breakfast, an aperitif or lunch and dinner with a varied menu of portions and salads and the Terraza Urgull specialized in "fast good" oriented to those who want to spend a relaxed time eating overlooking the sea with a varied menu of sandwiches, hamburguesas, etc..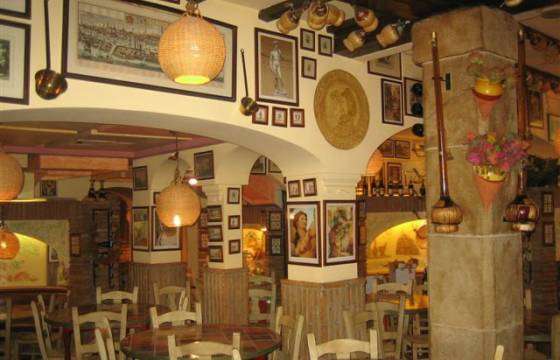 Mamma Mia
Let your palate travel to beautiful Italy.
Our establishment is characterized by surprising everyone who is carried away by the flavors and colors of Italy. The best quality and personalized service to our customers to enjoy the best Italian food in a special atmosphere.
In the heart of San Sebastian, our dining room has a capacity for 150 people, and with more than 20 years of experience our kitchen is consolidated as the only one specialized in Italian cuisine. We offer an extensive menu of pastas, salads, pizzas and specialties, etc.. We also have dishes suitable for celiacs.
Opening hours: Open every day
Location: San Bartolome Kalea, 18, 20007 Donostia, Gipuzkoa
Contact us:
Phone for reservations : 943-46-52-93
Phone for home service : 943-27-57-00
Norta
Located in front of Zurriola beach, in the Gros district. A large room of 660 m2 with spaces for groups decorated with graffiti, where you will find billiards, foosball and darts to have fun. At Norta you can come from brunch to dinner, where you can enjoy pintxos, snacks, burgers, sandwiches and pokes. You can eat in or order takeout. From Monday to Friday we have happy hour beer in the afternoon.
Participants of the Donosti Cup get a 10% discount.
We are waiting for you!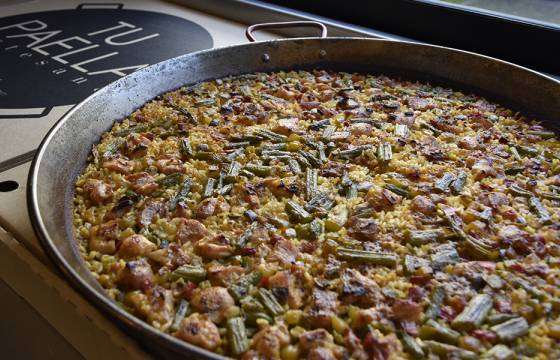 TU PAELLA artesana
We prepare PAELLA rice dishes at the moment with 100% natural ingredients, to enjoy at your home or workplace...
Recipes of Vegetables and Chicken, Navarra (with artichokes, green beans, broad beans and Iberian ham tips), Sea and Mountain (mixed meat and seafood), Senyoret (peeled seafood), Black Rice and Rice with Lobster...
Small (2 pax), medium (4 pax) and large (6 pax) formats.
You can place your order by calling us from Tuesday to Sunday or 24h filling out the contact form on our website www.tupaellaartesana.com
Pick up at our bakery in the Antiguo neighborhood in Ondarreta street 11 or home delivery service with a supplement of 5 eur.
Reservation phone number 943 459 655
The day before or with a minimum of 90 minutes in advance.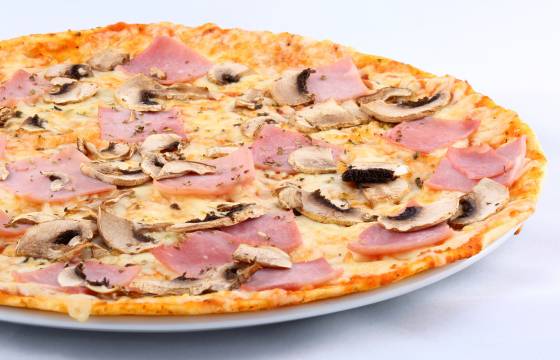 Il capo
Home Delivery Service of Pizzas, XL Burgers, homemade pasta, hot dogs, salads, etc.
Promo: With the pizza we give you a free drink!
Call us or order online at your nearest Ilcapo.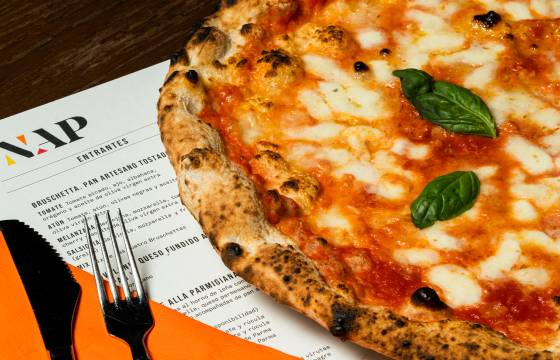 NAP
For 11 years we have been making the best Neapolitan pizzas in Spain. We defend the pleasure of simple and well done things and the Neapolitan tradition. In our NAP DONOSTI, just steps from La Concha Beach, you can enjoy our pizzas Margherita (AVPN approved), Marinara (AVPN approved), along with other highly demanded preparations such as Cosacca, Napoli, Al Filetto, Quattro Formaggi, Diávola, among many others.
We are waiting for you!
Andia Kalea, 1120004 Donostia-Gipuzkoa
Discount for participants of the DonostiCup: 10 % discount with the code : NAPCUP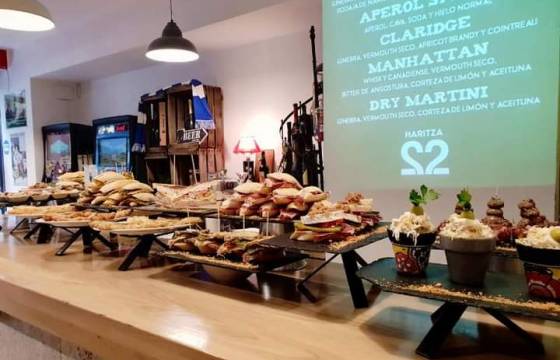 Haritza 22
Bar-restaurant, located at Av Madrid 22, 100 meters from the REALE ARENA stadium.
Traditional cuisine, pintxos, portions and a la carte dishes with seasonal products.
Deluxe hamburgers and sandwiches
We have 250 m2 of bar, plus two terraces.
We offer meals for groups.
Tel. 943598745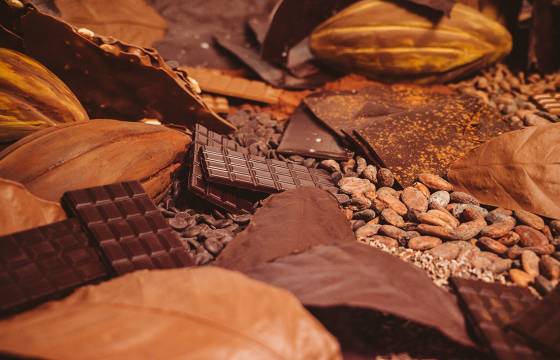 CHOCOLAT FACTORY
The Expert Chocolatier
Store specializing in the world of cocoa, offering chocolates from different latitudes of the planet Java, Sao Tome, Grenade ....
Plates of up to 99% pure cocoa and 52 types of chocolates, packaged with a very attractive packaging both for own consumption and as a gift...
We are located in the neighborhood of Amara in the avenue of Sancho El Sabio 17 and our schedule is from 10 to 14 hrs and from 16:30 to 20:30 TEL +34 943 470 190
Special promotion: for a minimum purchase of 50€ we give you a DONOSTICUP lollipop (reference code CHOCOLAT CUP).
We have thermal preservation containers available.